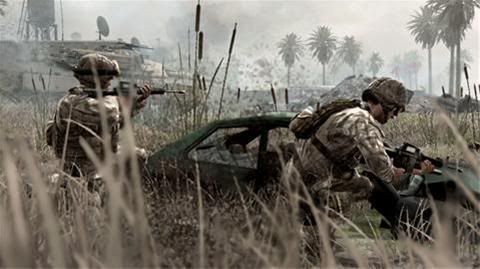 Nunca ouviram falar neste Call of Duty? Pois é natural, já que a Activision anunciou agora que Call Of Duty: Modern Warfare: Mobilised vai chegar à DS no final deste ano.
O jogo está a ser desenvolvido pela n-Space, e como era de esperar vamos enfrentar o crime e o terrorismo em vários pontos do mundo.
Vamos ter de enfrentar intensos combates tácticos, entrar em computadores de inimigos, tomar controlo de veículos como tanques e ainda controlar armas em navios.
Modern Warfare: Mobilised também tem suporte para um modo até 6 jogadores online e também com um Survival Mode no qual enfrentamos vagas sucessivas de inimigos. Já o modo Arcade permite-nos jogar as missões para um jogador contra um relógio e oferece pontos aos jogadores por feitos específicos.
Call Of Duty: Modern Warfare: Mobilised chega à DS mais especificamente no próximo dia 10 de Novembro.