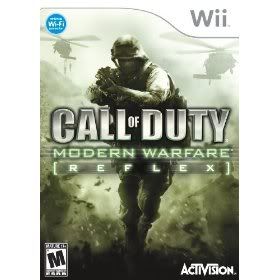 O site Amazon.com já adicionou à sua lista de jogos o tão esperado Call of Duty Modern Warfare, versão Wii.
Mas neste jogo temos uma diferença em relação ao original. A diferença está no título do jogo: Call of Duty 4: Modern Warfare vai passar a ser Call of Duty: Modern Warfare: Reflex, isto apenas para a Wii obviamente.
Irão aparecer mais surpresas relacionadas com este jogo? Vamos esperar para ver.