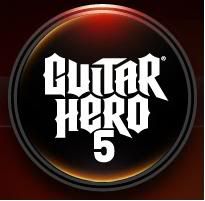 A Activison anunciou que Guitar Hero 5 vai ser lançado no dia 1 de Setembro, segundo o site promocional do jogo.
Este novo capítulo vai trazer canções dos mais famosos grupos musicias como The Rolling Stones, The White Stripes, Kings of Leon, Tom Petty, Bob Dylan, Johnny Cash, Santana, Vampire Weekend, Beastie Boys, Coldplay, Duran Duran, Gorillaz, Jimmy Eat World, Muse, The Raconteurs, entre outros.
Convém ainda referir que todos os conteúdos descarregáveis de Guitar Hero: World Tour são compatíveis com o novo jogo e está também prevista uma grande actualização para Guitar Hero: World Tour, de forma a que este receba as melhorias que estão a ser implementadas em Guitar Hero 5.
O jogo será lançado para PlayStation 3, PlayStation 2, Xbox 360 e Wii.