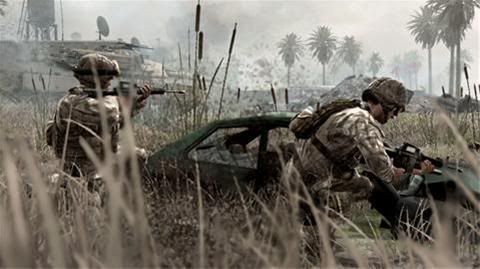 A Activision confirmou que Call of Duty: Modern Warfare vai chegar à Nintendo Wii no próximo dia 10 de Novembro.
A adaptação do jogo para esta consola está a cargo da Treyarch, que já desenvolveram jogos como Call of Duty 3 e World at War. A data de lançamento deste novo jogo coincide precisamente com o lançamento da sequela do mesmo, desenvolvida pela Infinity Ward, para PC, PlayStation 3 e Xbox 360, tal como uma versão especifica para a Nintendo DS.
Não foram divulgados mais detalhes deste jogo, logo não sabemos que tipo de mudanças, ou extras, vai ser feitos neste versão Wii.